Hello citizens of BlockDrop!

I'm proud to announce we have consistently hit 1,500 players since the last update. This makes us the largest cracked minecraft server out there. This is hugely awesome!

Because we hope you're having a fantastic time playing here, we're revamping City Life! After Prison being such a success, we've decided to fully revamp City Life, adding things like:

• Cars
• Brand new apartments
• Planes and helicopters
• New houses
• New mine
• +More

Due to popular demand we're currently working on making the revamp a revamp only meaning you keep your items and balances, but it's not certain. We obviously can't go through each and every plot, inventory and enderchest so please bear with us.

As always, we couldn't have done any of this without the players. It's because of you that we are where we are today, from seasoned players who have been here since the early days, to our new players- Thank you.

A special thanks to our donators. It's because of you that we can add new things to the game, and keep the server up and running.

Until next time, we are BlockDrop!

-Tree182
Hello Blockdrop!

I think its time for an update just to let everyone know what is happening with the server.

We have had a great summer and our player base has grown loads. As you can see from the post below we hit 1500 online for the 1st time not to long ago.

The plans we have so far are to upgrade/revamp prison. Then I think City Life is also due an upgrade. Then I think, instead of adding extra game modes, I'm going to spend some time working on the games that we already have to make them bigger and better. I will be fixing bugs and making improvements across all game modes.

The staff apps have apps changed. They won't be monthly like before. People can apply any time with the 'Apply' link at the top of the page and I will accept them as we need them.

Thanks for reading and thanks for continuing to be a part of this amazing community!

#WeAreBlockdrop

Also, in my new quest to make Bazzle the most famous doggo on Minecraft, I have attached a pic of him when he went to the beach and turned to sand.

Tree182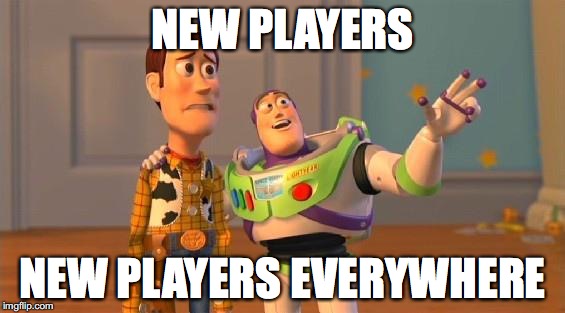 Hello Blockdrop!

Those of you that saw at the time will have noticed that Blockdrop reached 1500 players online this Saturday. This is the highest amount we have ever had online. I remember only a few months ago when I made a post that we hit 1200 but now we can hit 1200 most days, even on a normal week day.

Blockdrop is growing quicker than any other cracked server right now and we keep taking over competition all the time. The progress we make as a community is amazing and I made this post because I want to thank everyone who takes part in Blockdrop.

I want to thank all of the players who join every day and make new people feel welcome and I want to give a special thanks to the people who hang around on the forums. You know who I mean if you are one of those people who is on the forums a lot, posting anything from hacker or bug reports to new ideas or even just posting funny or interesting things. We have a core group of really dedicated players who spend a lot of time on the forums and in game and I really owe these people a big thank you for being so loyal and sticking with the server.

I also owe a big thank you to all of our donators. These people spend their money on the server because they like being here and this helps us pay for the bigger and better hardware that we need to host the server as it grows. As a community we should all be thankful to our donators.

Everyone knows that I always say that it is the players that make Blockdrop great and that he's never been more true. I work as hard as I can on making a fun server but without players it would be boring. It is the players that create the experience that people get when they join the server and the fact that our player numbers are rising all the time means that new joiners want to stay. This shows just how great our community is.

Heres to growing bigger again! and continuing to grow into the future, as a community!

#WeAreBlockdrop
#WeCanDoThisTogether

Thank you.

Tree182.